Tolerado is the only one LGBT organization placed in northern Poland, established in 2011. Currently we have around 100 active members and volunteers. Our mission is prevention of the exclusion of the marginalized groups. We focus on anti-discrimination education and supporting LGBT community. Among our main activities are: psychological counselling, conducting various groups of interests (like youth group, women group, queer photography), anti-discrimintaion educational activities including trainings and workshops for various groups. As a first LGBT ngo in Poland we have implemented a project about rainbow families and in November 2015 launched a first social campaign on this issue. We cooperate with many women and human rights organizations and take active part in working on "Supporting Migrants Model" run by City Council.
Tolerado is the most experienced ngo in Poland in the rainbow families topic. As a first LGBT ngo in Poland it supports actively rainbow families by counselling, research, education activities for adults like workshops, trainings, running first website with information about rainbow families, creating movies, fairy tales and plays about the topic, organizing social campaigns and by lobbying actions like writing petitions, organizing marches under the "We are a family" slogan. Thanks to its actions there is now 10 rainbow families who are now publicly out in Poland and 50 others who are out in their local neighbourhood. Tolerado closely cooperates with Gdansk City Council and as a first city inPoland supports LGBT and rainbow families issues at the council level. Tolerado is the main organizer of the Rainbow Families Festival. In each of the editions nearly 150 adults and several dozen children were active participants. The Festival's main idea is creating a safe environment for the families, becoming a relation building factor and integration of the participants.
Besides the family picnic, where the families are focused on having fun, a number of development workshops, film projections with following discussion or concerts take place. Unfortunately last year the family picnic was attacked by ultra-right-wing protesters which never happened before. It shows approval of violence towards rainbow families which is the mayor change since the government shift.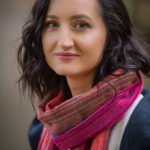 Marta Abramowicz – Psychologist, an expert in the field of anti-discrimination, and the coordinator of two nation-wide surveys on the situation of the LGB people. Ph.D. candidate, her project is about the experiences of violence and discrimination among LGB communities. Currently, she works at the Laboratory of Sociological Fieldwork, Gdańsk University' research centre. For nearly 10 years she was a co-leader of the Campaign Against Homophobia, the largest Polish LGBT organization. There, she managed several dozen of anti-discrimination projects, incl. "Let Them See Us", which is considered a ground-breaking campaign. She has been invited as an expert to present at many international conferences, including those of Council of Europe, ODIHR, or the Plenipotentiary of Equal Treatment and the Ombudsmen for Equal Rights. She is also an author of many training programs, surveys and analyses in the field of anti-discrimination, education, age management, and gender mainstreaming. Currently she works as a non-fiction writer – she is an author of bestselling book "Nuns leaves on the quiet".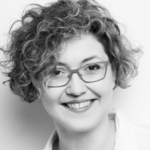 Anna Strzałkowska – Psychologist and sociologist, she works as an Assistant Professor at the Institute of Philosophy, Sociology and Journalism, Faculty of Social Sciences, the University of Gdańsk, and the Institute of Social Sciences at Gdańsk University of Physical Education and Sport. For many years she also taught at the School of Management, and the School of Banking in Gdańsk. She is a Director of the Laboratory of Sociological Fieldwork, a Research Center of the University of Gdańsk, where she works since 2000. She coordinated several dozen of the research projects and is the author of numerous reports and analyses focusing on social problems, including family issues, morality and social inclusion. Currently, she is working on a book about religiosity of LGB people.
Since 2005 she has worked for ODITK Group, a leading consulting and management training company, and holds ICC, IPMA, and PMI certificates in coaching, training, and project management.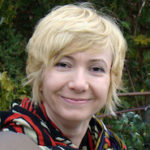 Jowita Wycisk – Psychologist and culture expert, she works at the Faculty of Social Sciences in Adam Mickiewicz University in Poznań. She is the author of research and publications on parenthood of LGBT people and attitudes of psychologists towards working with this kind of families. She is the founder of the Scientific Club of LGBT Psychology at AMU Institute of Psychology. She is a member of the Stonewall Group Association and an active co-worker of Tolerado Association. She acts for integrating the non-heteronormative parents and coordinates psychological and counselling initiatives aimed at LGBT+ people and their relatives. She also has a lot of experience in organization of anti-discrimination events, like the expert conference "Children at risk of homophobia. Homosexuality in the family and the city's social policies" (http://dziecko.grupa-stonewall.pl/?lang=en).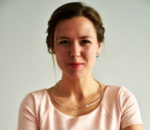 Magdalena Łabędź– psychologist, BSFT psychotherapist (Brief Solution Focused Therapy) trainer and activist; working with LGBT+ people (single, couples and families) and their relatives as a therapist, working as a trainer and educator for equality and anti-discrimination (with teachers, therapists, students and others). My mission is to make world better for those who need this.