The Regional Agency for Health and Social Care of Emilia-Romagna (RER-ASSR) operates as a technical support and regulatory agency for the Regional Health Service (SSR) and the integrated system of interventions and social services. RER-ASSR has organizational and operational autonomy, under the guidelines adopted by the Regional Board, to which reports his activities.
The RER-ASSR functions include:
evaluating quality in terms of technical, professional and relational requirements (accountability) within all facilities and services provided by the SSR and other facilities that provide benefits and services to SSR;
promoting transparency and participation of citizens, users and their organized representatives in the evaluation of services;
programming the network of services and regulating the proportional amount of public and private benefits and services;
improving clinical governance of the Local Health Trusts and organizational participation of the operators;
developing integration of care, research and training.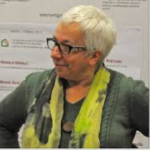 Maria Augusta Nicoli, psychiatrist and PhD in Social Psychology. She is the coordinator of the Innovative Social Program of the ASSR/RER. She is member of the Regional Group on equal opportunities.
Francesca Ragazzini, official of Social and socio-educational policies service of the Emilia-Romagna Region, with specific responsibility in social policy and community health planning, development and qualification of local social services, family centers, regional actions on equal opportunities and the fight against gender violence. She is also a member of the Regional Observatory for the fight against gender violence in the Emilia-Romagna Region.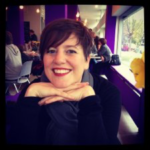 Giulia Rodeschini, PhD in Sociology and Social Research. She collaborates with ASSR/RER dealing with participatory welfare projects and social research in social care and health organizations. She is research fellow at the University of Parma and she is adjunct professor at the University of Verona.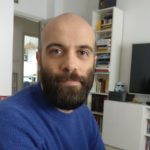 Luigi Palestini, psychologist and PhD in Social Psychology. He is the coordinator of the regional project "Equity&Diversity". He deals with social research and training in the social and health care field (organizational networks, care pathways, participatory planning).